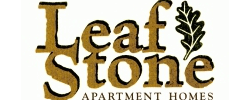 Meet the Staff!
Lindsay Battle - Community Manager
Lindsay has been with Leaf Stone since February of 2013. She started her career in property management as a part-time leasing consultant in 2010. She is currently holds her CAM certification from the National Apartment Association.
She is a Georgia native, born and raised. She did spend a few years in upstate New York while her husband was in the military, but vows to never go back (at least in the winter) because of the snow! She currently lives in Walton County with her husband, their three children, two dogs, one cat, and a guinea pig named Milo.
When Lindsay is not at work she is spending her time watching her kids play basketball, softball, or football. She loves Reese's (only the miniature ones), and absolutely hates pickles!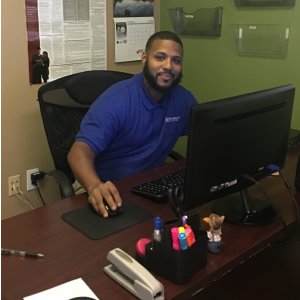 Weylin Bailey - Maintenance Supervisor
Weylin started at Leaf Stone in September of 2016. He started in the maintenance industry over 16 years ago as a groundskeeper. Weylin currently holds an EPA and CPO certification. He loves taking what he has learned over the years and passing it onto others.
Weylin was born and raised in Indianapolis, Indiana. He moved to Georgia in 2000 where he currently lives with his wife and 3 children.

When Weylin is not at work you might find him on the football field as he loves coaching high school football. You can also look for him at a Mexican restaurant for Taco Tuesday because he loves tacos! Don't invite him to Six Flags though because he is scared of roller coasters!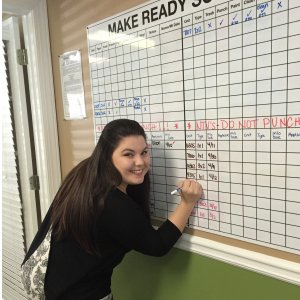 Heather Johnson - Assistant Community Manager
Heather has been with Leaf Stone since May of 2014. She got her start in the apartment industry in 2011 as a part time leasing consultant.
Heather is originally from Tennessee, but also lived in Mississippi before moving to Georgia when she was a teenager. She lives in Walton County with her husband and their three dogs, Gypsy, Pepper and Oscar.
Heather loves amusement parks and tries to go at least twice a year. She also enjoys camping and is a Harry Potter fanatic. She has two nephews, Kobe and Jase, that she absolutely adores!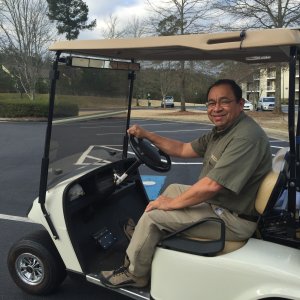 Jose Ascencio - Maintenance Technician
Jose started at Leaf Stone in April of 2008. Altogether, he has over 20 years of maintenance experience! Jose works hard everyday to ensure that each new home is ready for our newest residents.
Jose is originally from El Salvador, Central America. He moved to New York in 1980, and has only been in Georgia since 2008. He currently lives with his wife in Newton County.

Jose likes to spend his extra time volunteering in the community and being with his family. You likely won't see Jose on a ladder or checking out the roofs as he is petrified of heights! Make sure you wave the next time you see him zipping around on the golf cart.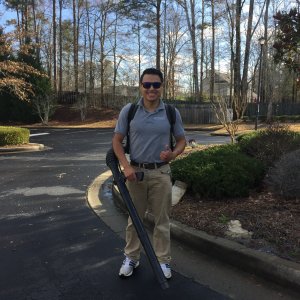 Ricky Garcia - Groundskeeper & Leasing Consultant
Ricky has been with Leaf Stone since August of 2015. When Ricky is not making the community look beautiful, he can be found helping in the office as a leasing consultant.
Ricky spent most of his life in California. Originally, Georgia was supposed to only be a couple months of visiting family, but a couple of months turned into the past 5 years. He recently moved to Newton County after getting the job with Leaf Stone.
During his free time, Ricky likes to play sports, spend time with his family, and help others in the community. If you see him with his phone out, he is more than likely taking some awesome photography shots!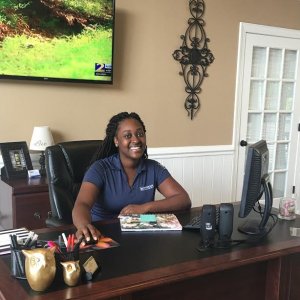 Brittany Brooks - Leasing Consultant
Brittany started with Leaf Stone in August of 2016. This is her first job in the apartment industry, and she currently works part time as a dialysis technician as well.

She was born and raised in Georgia and currently lives in Covington. She has visited nearly half of all the states, but has never called another one home.

Brittany is the oldest of eight siblings. When she is not at work she enjoys do-it-yourself projects and painting. Shopping and decorating is undeniably a hobby for her. She can be a very picky eater, and hates sour cream, especially on her enchiladas!